Note Cards
Six different images on blank inside cards with matching envelopes are included in each set of notecards. Each set is priced $20.00 including tax and shipping. Minimum order is two sets of cards.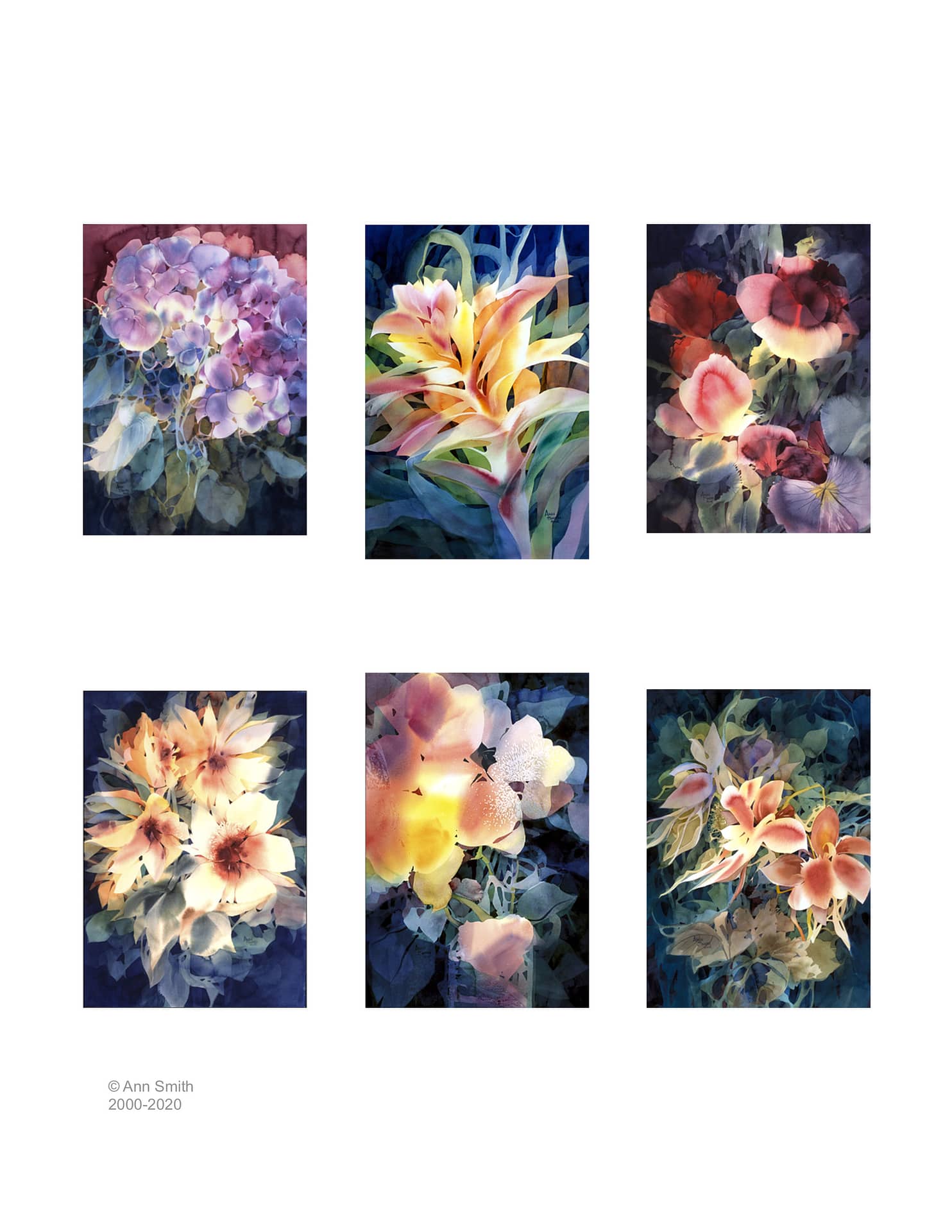 Prints
Many of my paintings are available as signed archival giclee prints. Please contact me directly by email to make inquiries about a specific painting, size availability, and to make payment arrangements. Taxes plus rolled shipping and handling charges are included in the price.
$100. (Small) 8″ by 11″ print with mat to fit 12″ by 16″ standard frame.
$200. (Medium) 14″ by 19″ print with mat will fit a 18″ by 24″ frame.
$400. (Large) 22″ by 30″ print with mat will fit into a 28″ by 36″ frame.